Blog
Honoring Tin Pan Alley
9/14/2019 - By Marea Edynak
Please join us for this great Free event.
Tuesday, September 24 at 6:30p.m.
Hostelling International-NY
891 Amsterdam Avenue (at 103rd Street)
All are welcome to this free presentation.
Tin Pan Alley Uptown and Down: The composers, lyricists and song publishers who lived in the Bloomingdale neighborhood and worked in Tin Pan Alley
Many of the composers, lyricists, and publishers of the hit songs of the 20th century commuted from the Bloomingdale neighborhood on the Upper West Side to Tin Pan Alley, just north of Madison Square. To honor these talented former residents of our neighborhood, the Bloomingdale Neighborhood History Group has organized a program that combines a multimedia presentation, a history talk, and an update on efforts to landmark the Tin Pan Alley area accompanied by a live performance of music that originated from that storied slice of Manhattan.

The multimedia presentation will be by Lesley Doyel, former president of Save Chelsea along with media specialist Nick Fritsch; the talk will be by local historian Jim Mackin; and an update of the landmarking efforts will be given by George Calderaro, head of the Save the Tin Pan Alley Initiative Project of the 29th Street Neighborhood Association.

As a special treat, some of the best music from Tin Pan Alley will be performed by well-known bass Peter Becker, pianist Peter Homans, and the musical group The Accord-O-Leles. (The musical portion of the program is being organized by What a Neighborhood, a not for profit that promotes the work of local performers and composers.)

On the same evening, the history group's second annual Jim Torain Award will be presented to Cal Jones, Manhattan Borough Historian Emeritus, for his work in furthering the public's knowledge of, and interest in, the history of the city. Michael Miscione, who served until this summer as Manhattan Borough Historian, will make the presentation.

The award honors the memory of Jim Torain and his tireless work on behalf of the Old Community. Torain grew up in what is now referred to as the Old Community, a primarily African-American neighborhood that flourished on West 98th and 99th Streets between Central Park West and Columbus Avenue before its destruction in the name of urban renewal in 1955. The first Torain Award was given to Peter Salwen, author of the book Upper West Side Story, a comprehensive retelling of the neighborhood's history.
Special walking tour
At the completion of the program, audience members can sign up for a special tour of Tin Pan Alley, the Old Chelsea Theater District and environs conducted by Laurence Frommer, President of Save Chelsea, on Saturday, October 26 from 2-4 pm which will meet at the Hotel Chelsea, 222 West 23rdStreet.
Information:
www.upperwestsidehistory.org/upcoming-events.html
http://www.vacationrentalsinnyc.com/blog/249/1530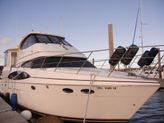 2 BR - 2 BA - SLEEPS UP TO 6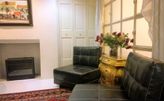 3 BR - 1.5 BA - SLEEPS UP TO 10
A. New York City Vacation Rental Apartment Near Empire State Building »